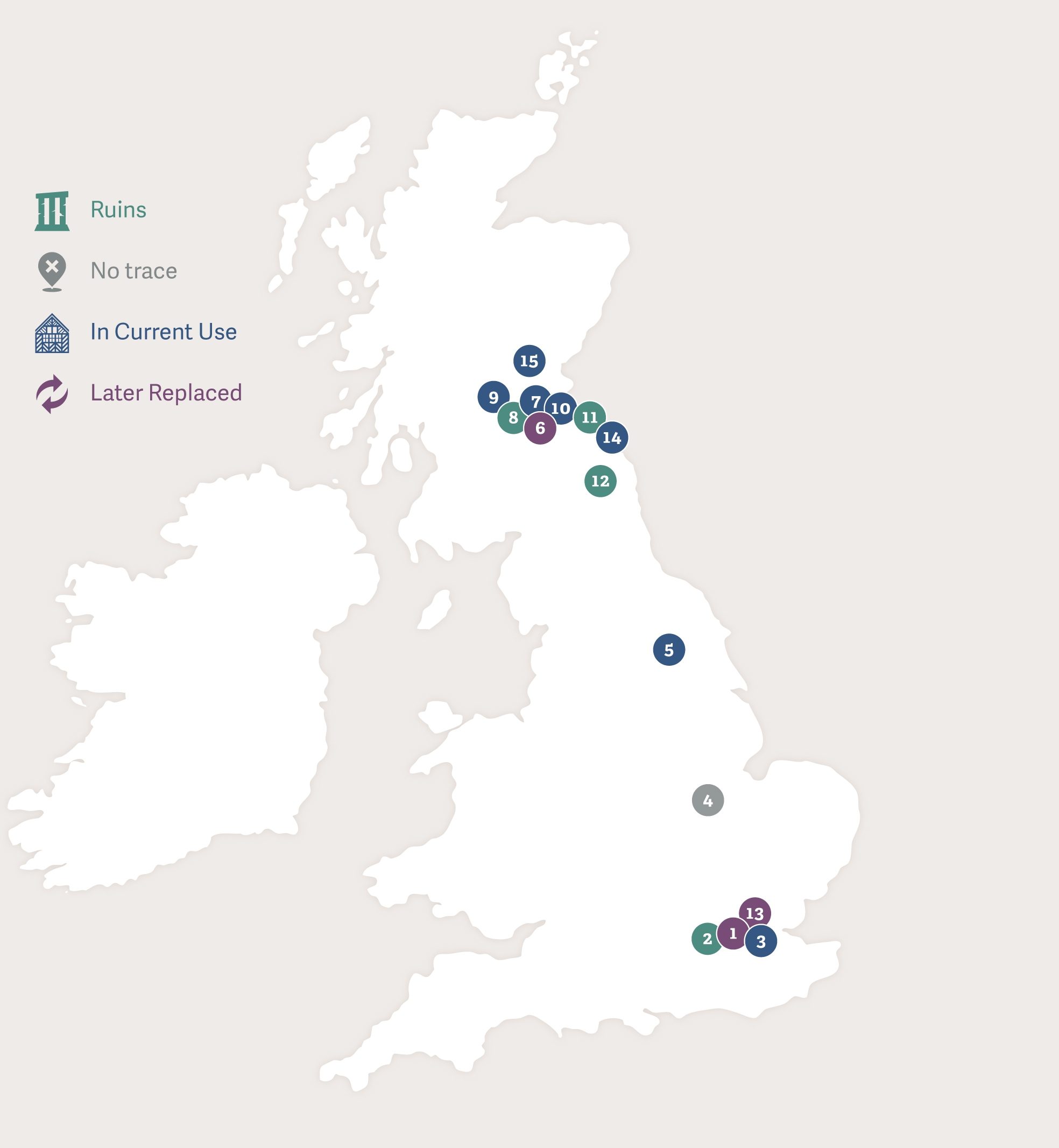 1. Westminster Palace, London
2. Richmond Palace, Surrey
3. Tower of London, London
4. Collyweston, Northamptonshire
5. York Minster, York
6. Dalkeith Castle, Mid Lothian
7. Holyrood House, Edinburgh
8. Linlithgow Palace, West Lothian
9. Stirling Castle, Stirling
10. Edinburgh Castle, Edinburgh
11. Tantallon Castle, East Lothian
12. Harbottle Castle, Northumberland
13. Scotland Yard, London
14. Berwick-upon-Twee, Northumberland
15. Methven Castle, Perth & Kinross
Margaret spent her youth in the great mediaeval palaces of her grandfather, Edward IV, and her father, Henry VII – Richmond, Eltham, Westminster and the Tower. When she travelled north, she would have been pleasantly surprised by the beautiful French-Renaissance inspired renovations at Linlithgow and Stirling. Like all monarchs of the time, she moved frequently, but in Margaret's case, political necessity often dictated her location.
Read more about the places associated with Margaret Tudor here