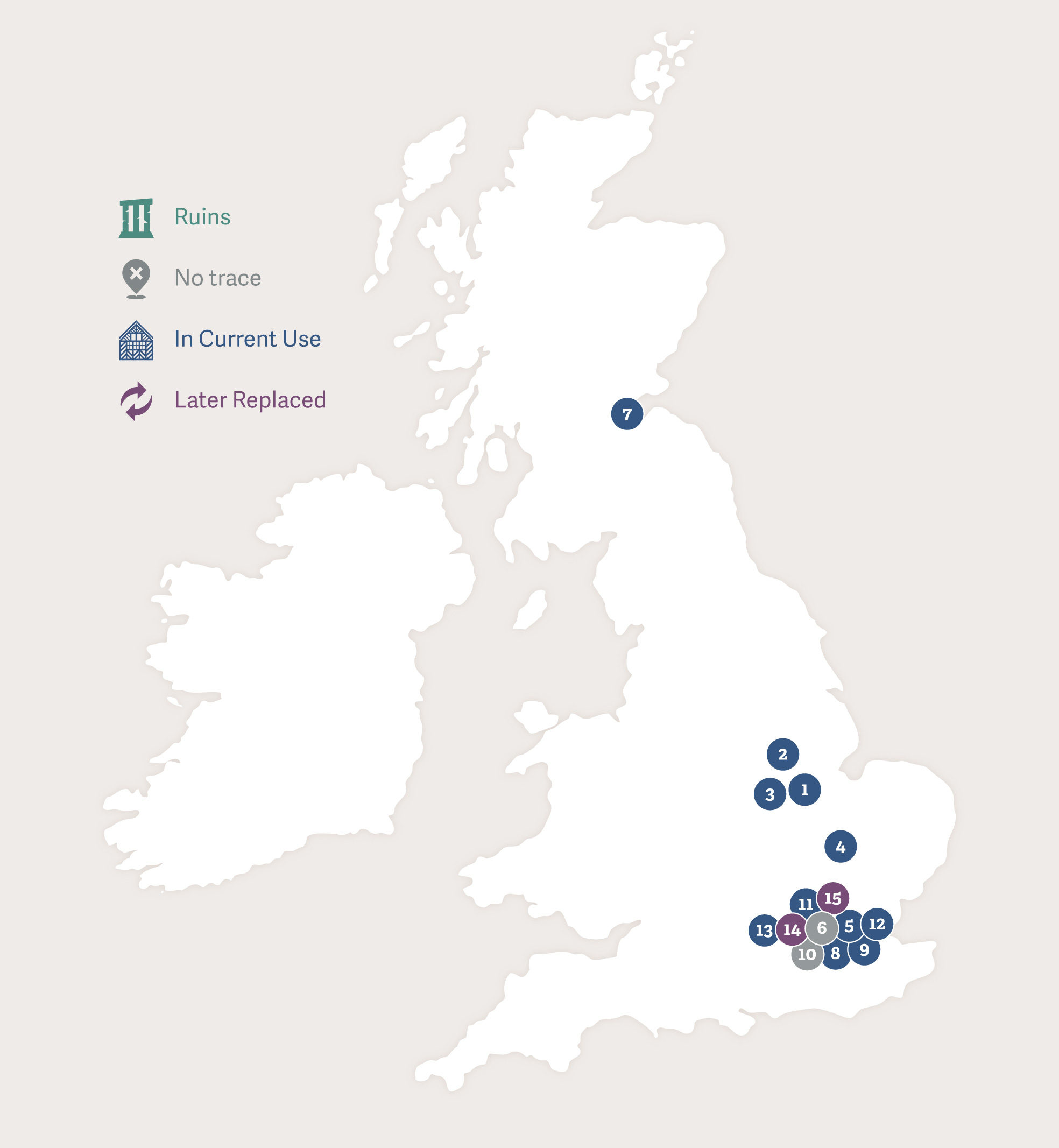 1. Bourne, Lincolnshire
2. Grantham - School
3. Stamford - School & Church, Burghley House
4. St John's College, Cambridge
5. Gray's Inn, London
6. Canon's Row, London
7. Edinburgh
8. Wimbledon Rectory & Church, London
9. Tower of London
10.Oatlands Palace, Surrey
11. Hampton Court Palace, Greater London
12. Ingatestone Hall, Essex
13. Windsor Castle
14. Cecil House, London
15. Theobalds, near Cheshunt, Hertfordshire

Cecil's youth was spent in Lincolnshire and Cambridge, but after university the majority of his time was spent in and around the court. He visited Scotland twice, once in peace, and once in war, and had two short trips abroad.
Read more about the places associated with Cecil here.